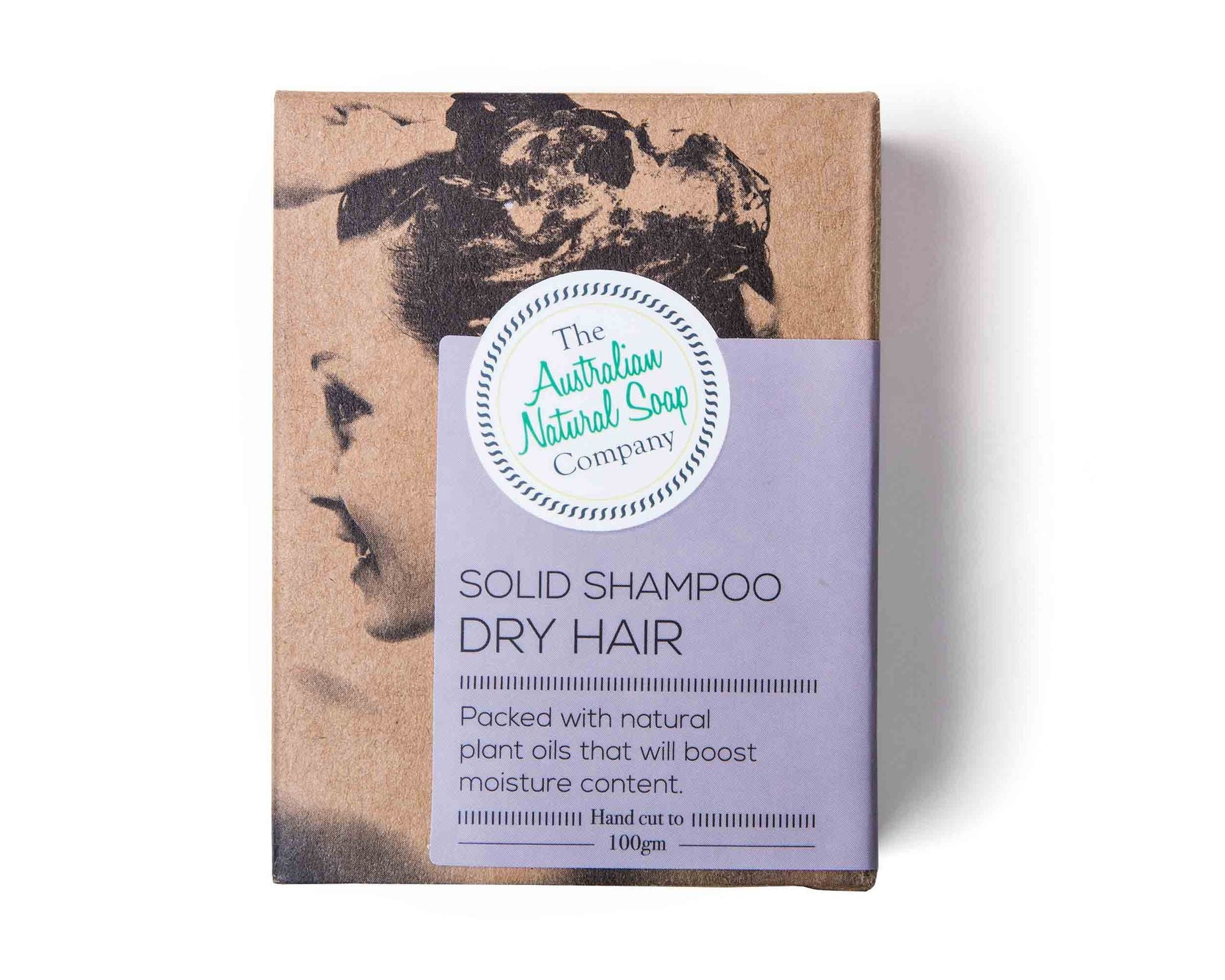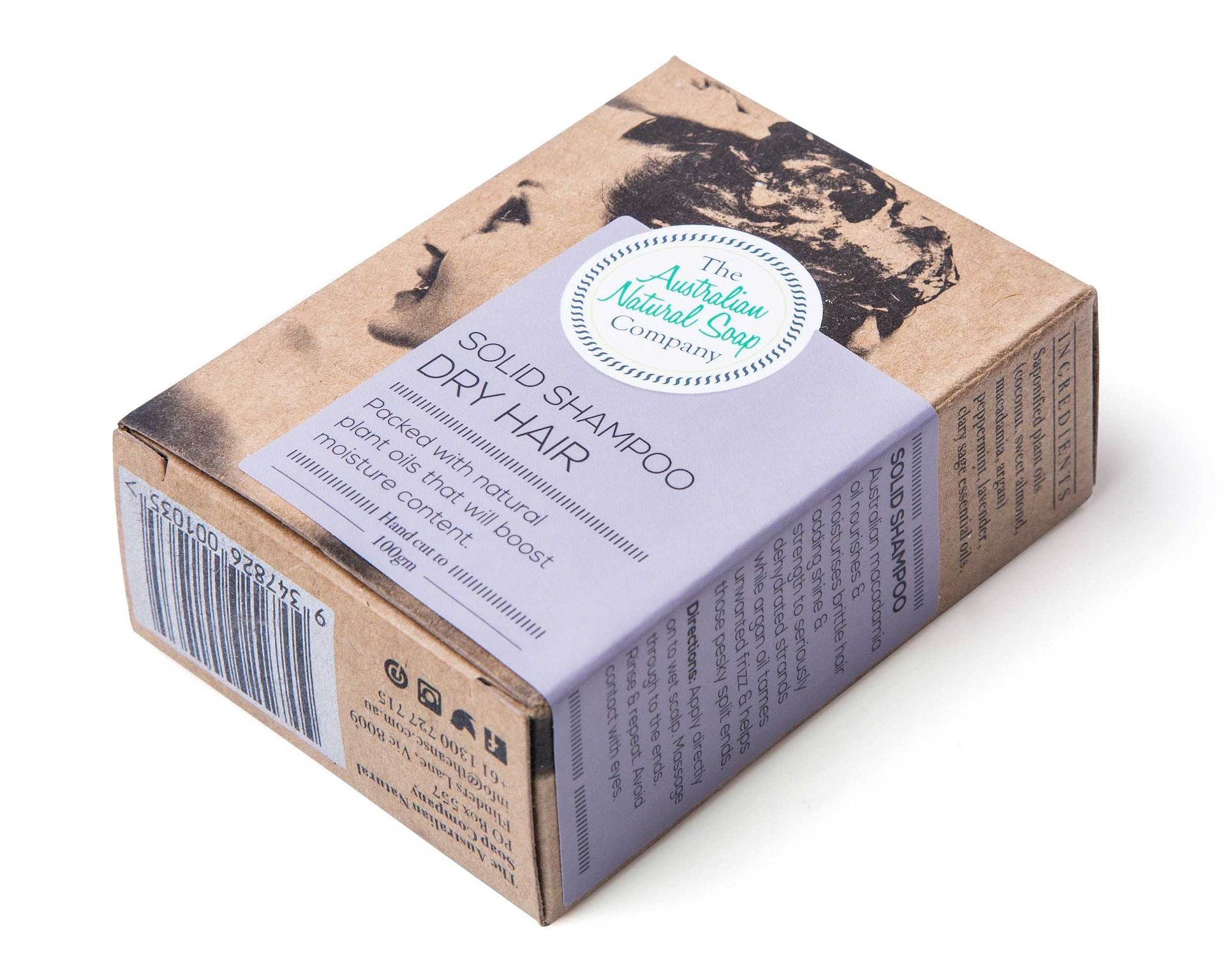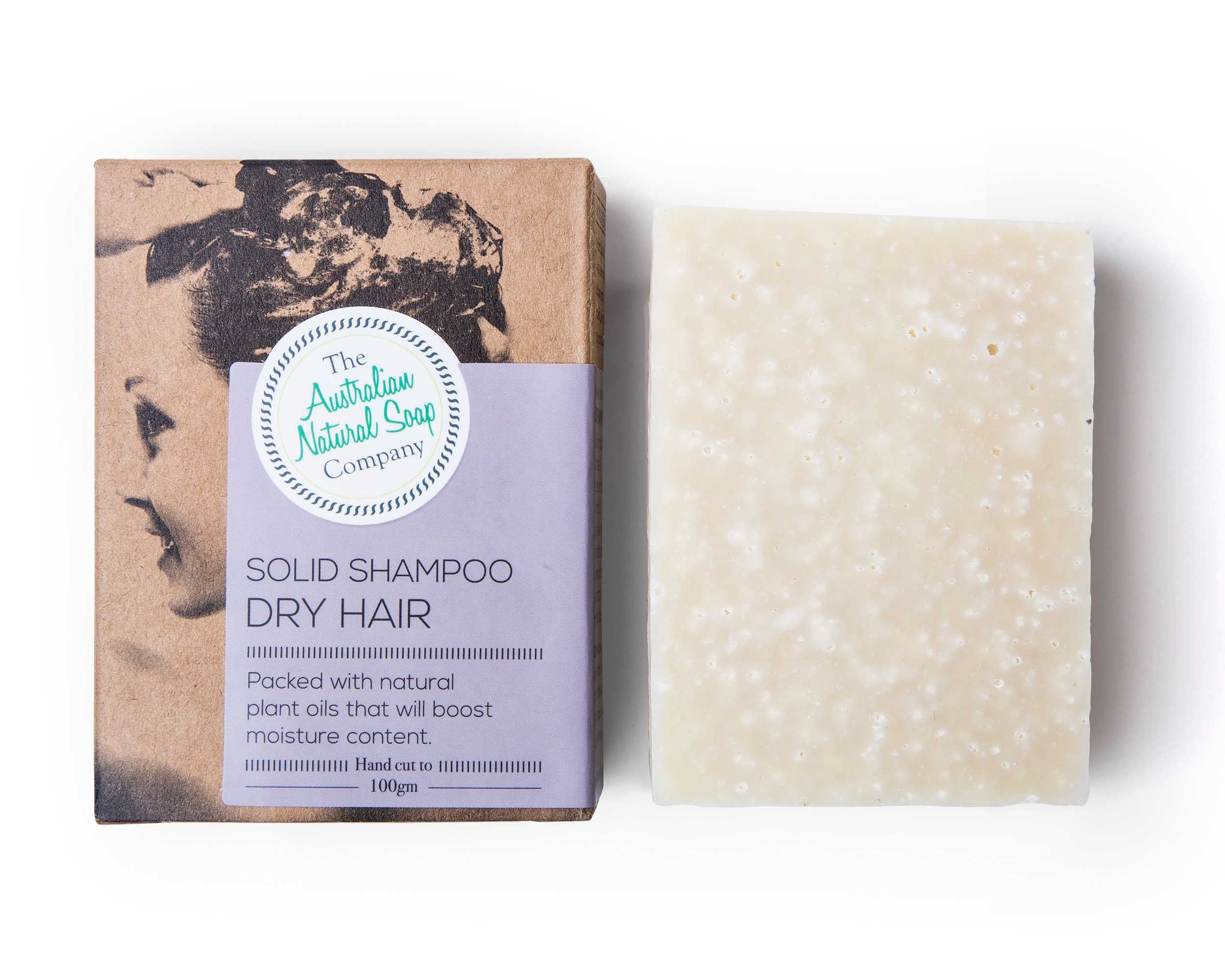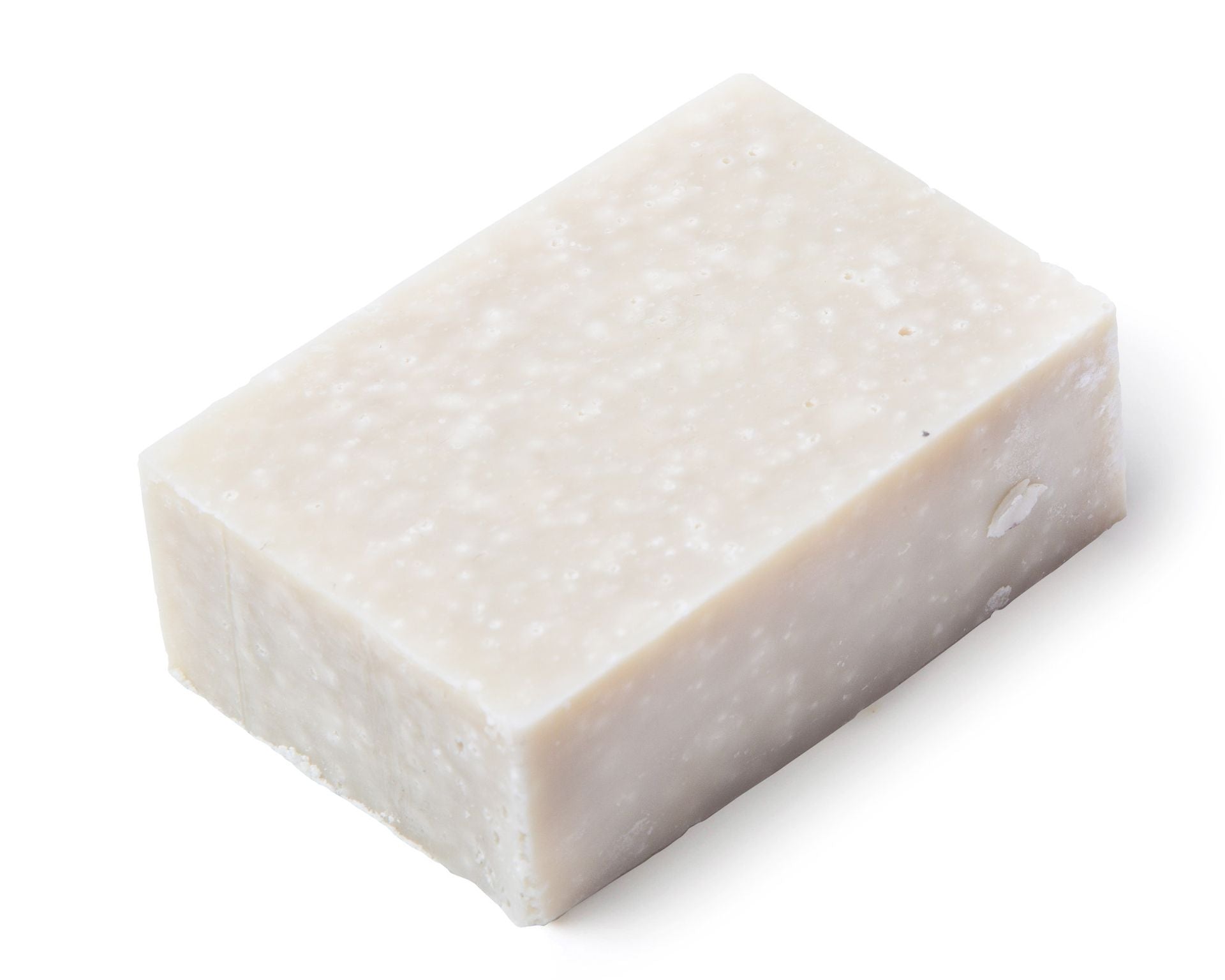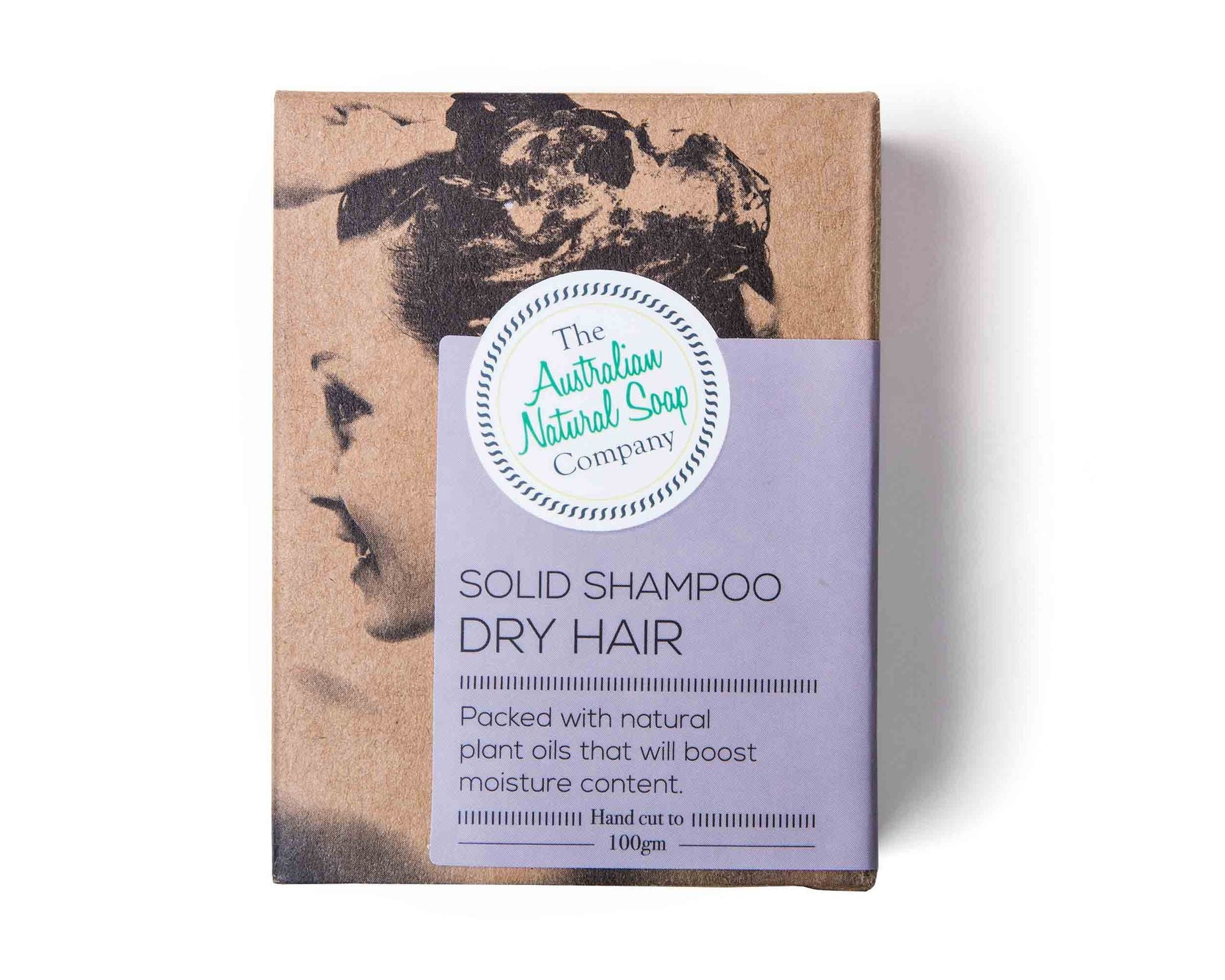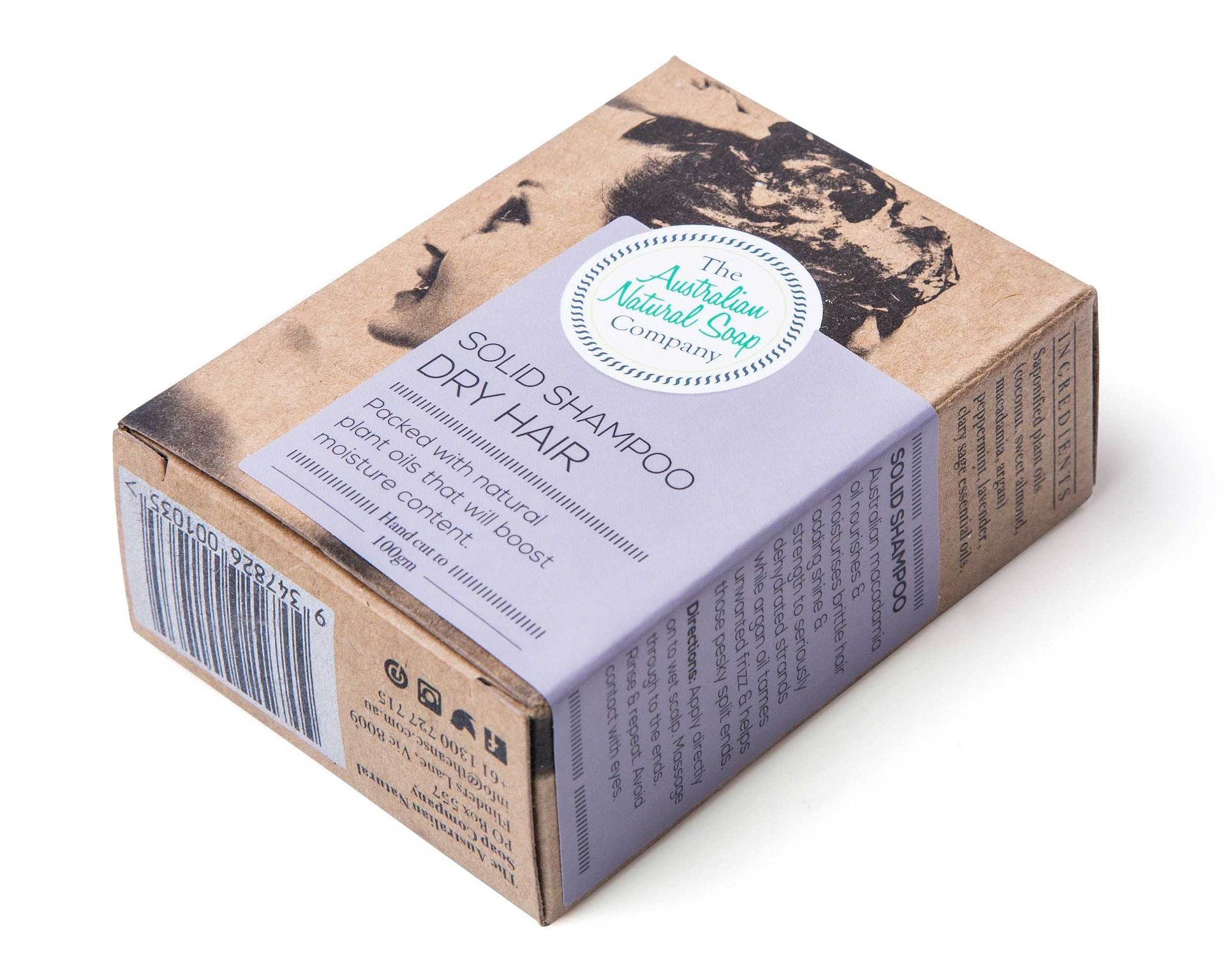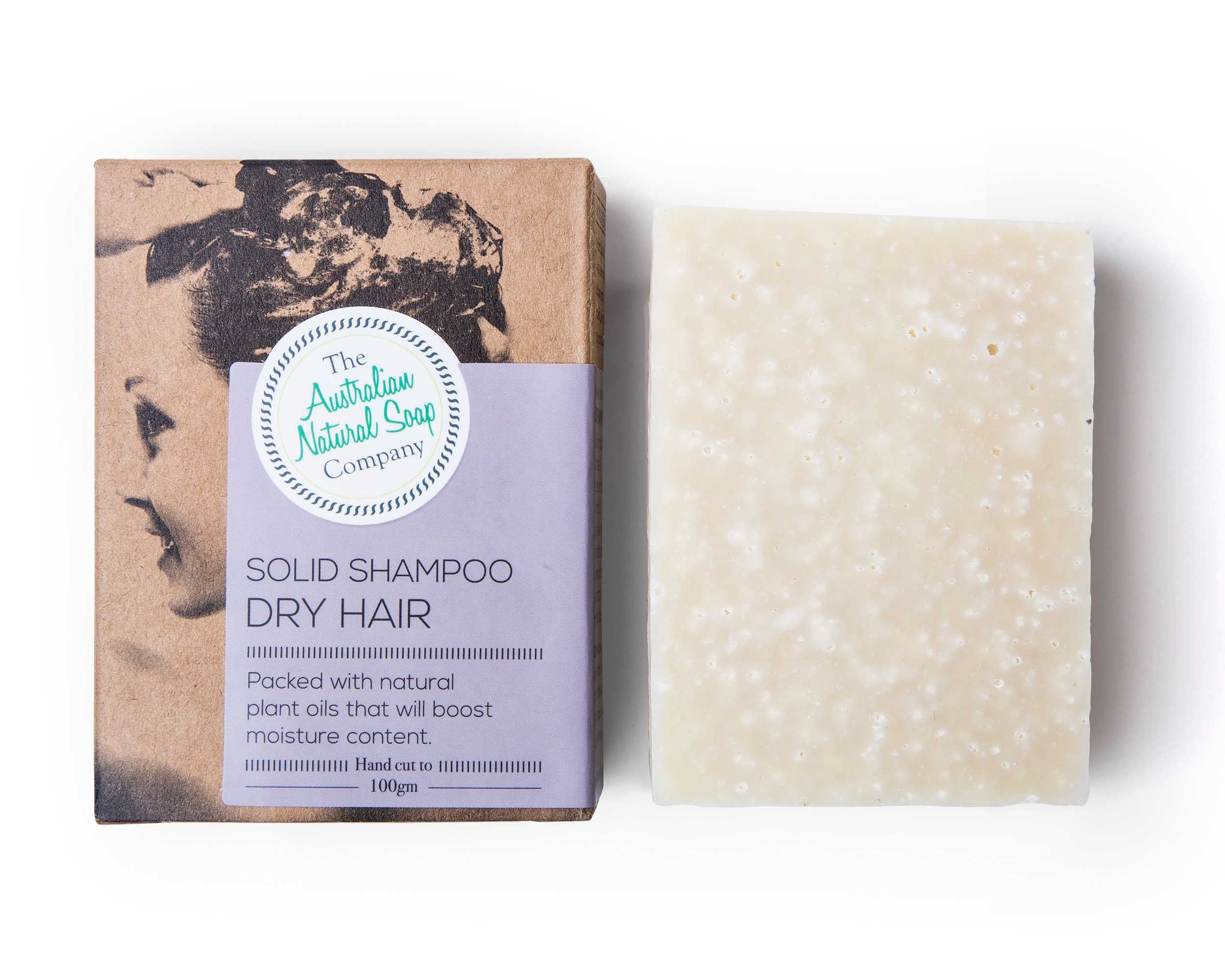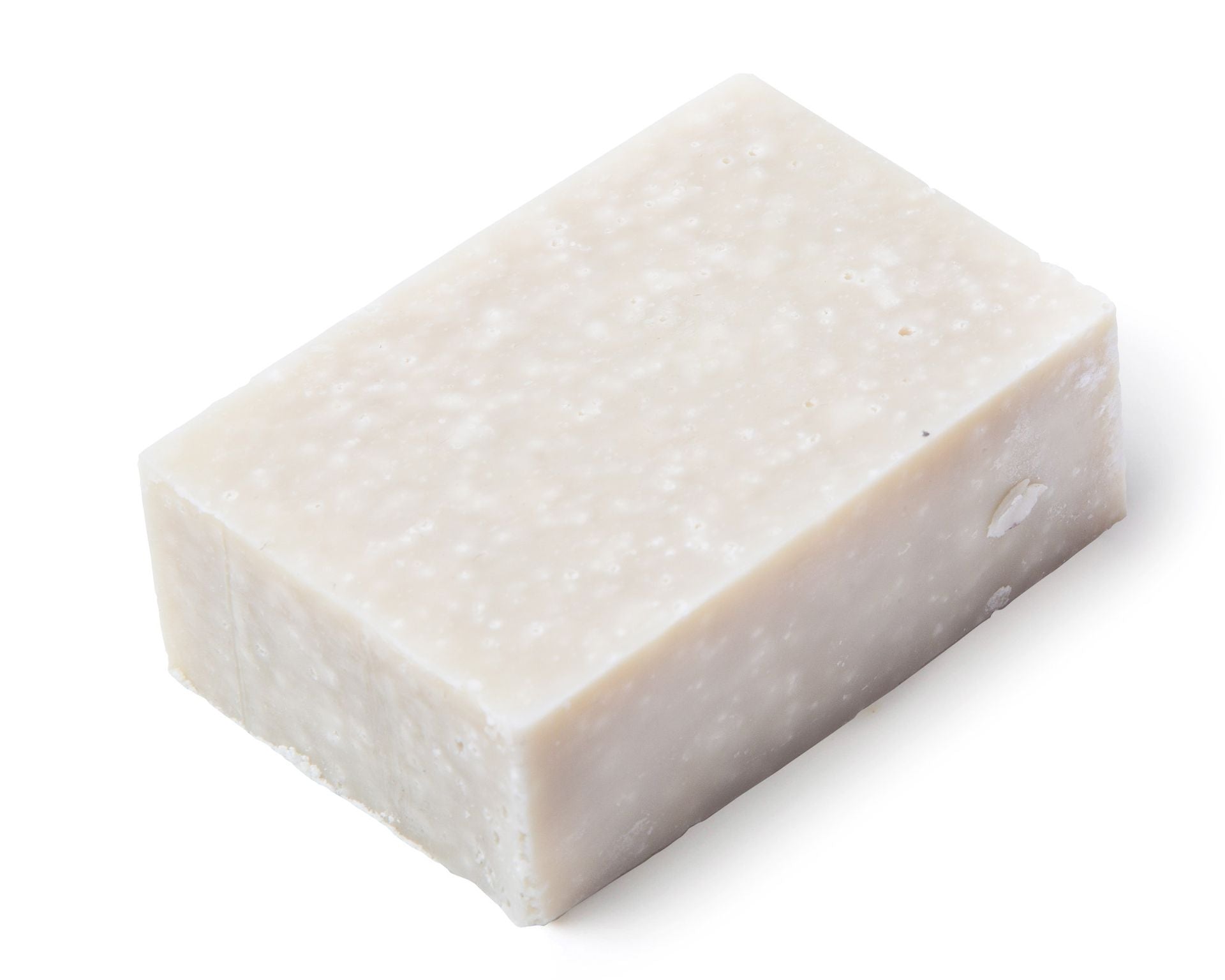 Heritage Solid Shampoo Bar for Dry Hair
Ingredients: Saponified Coconut Oil, Saponified Sweet Almond Oil, Saponified Macadamia Oil, Saponified Argan Oil, Peppermint Oil, Lavender Oil, Clary Sage Oil.
Size: 100g
Packaging: Our Heritage solid bars are packaged in eco-friendly kraft packaging, which can be composted at home HOWEVER the small sticker on the box is made of plastic. Please remove the sticker before recycling.
Free standard shipping for all orders over $60.00, unless advertised otherwise.
We ship through Australia Post and it's international partners.
| Location | Delivery Time | Cost |
| --- | --- | --- |
| AUS Metro Areas | 3 – 4 days | $12.00 standard shipping for all orders |
| AUS Regional Areas | 5 – 7 days | $12.00 standard shipping for all orders |
| AUS Remote Areas | 6 – 8 days | $12.00 standard shipping for all orders |
| International | Times may vary. | From $22.00 - calculated at check out, Free Shipping not available. |
Return & Refund Policy:
We offer a 30 day return and refund policy. See more details here.
Click here to contact our customer service team.
Love at first sniff? Happiness 100% Guaranteed. If your soap doesn't make you smile, your next bar is on us.
So a little confused
I am loving the smells off this, and it seems to work for my hair.
But I do have an issue, I cannot tell them difference between this and the conditioner bar! Have you got a method to help me tell the difference by any chance?
Hi Maddison,
Thank you for sharing your wonderful feedback with us! We're absolutely thrilled to hear that you've been enjoying the shampoo. To help you differentiate between the shampoo and conditioner, we recommend having a sniff as the conditioner is infused with cocoa butter, giving it a delightful aroma that resembles chocolate.
The same problem as the conditioners .
it made my hair dry, hard and heavy, this is not a conditioner it's a soap,
They didn't want to accept the return because I used the product, so how would I know if it works on my hair if I don't test it???? No sense ,
I not recommend it!
FAQs
We use only essential, natural ingredients.
We believe that our environment knows best when it comes to nourishing, and sustaining healthy, beautiful skin. We only use the highest quality plant oils to create our soaps. These plant oils are similar to your skin's own natural oils. 
Harnessing the power of Australian ingredients
Australia has a reputation for producing some of the best natural and organic products on the planet. It is no different with the plant oils and essential oils that we produce.
Australia produces some of the world's best natural oils and our products are testament to the fact that they make really beautiful soaps. Most of the oils that we use are produced by Australian farmers – we can even tell you where in Australia the ingredients come from.
Cold Pressed
Our soaps are made using the cold process method rather than the hot process method. Many soap makers introduce heat to the saponification process to quicken the curing time. We believe that this unnecessarily damages the integrity of the plant oil. After mixing the soap, we cure it for four to six weeks for it to set and neutralise and so that the integrity of the plant oil remains.
We do not use palm oil or animal fats that are used in many other commercial soaps. And by using only plant oils, we don't have to use preservatives such as parabens.
We don't use micro-plastics as exfoliants in any products. Instead, we use exfoliants such as pumice, lavender buds, coffee, seaweed, salt, activated charcoal and pink clay. The added bonus, these natural exfoliants – like our plant oils – are packed full of minerals and vitamins that are essential to skin health.
Non-drying. Non-Stripping.
The plant oils that we use for the base of our soaps have been specifically chosen because of their moisturising qualities on the skin. Our proprietary process of making our soaps means that we are able to keep these oils in their most pure form. Our finished soaps are in fact 75-80 percent pure plant oil.
Our unique way of making our soaps in big blocks and cutting them down to smaller pieces, allows us to use a higher concentration of plant oil, which lowers the pH of our soaps (ph = 8-9 compared with up to pH 11).
During the saponification process, many soap makers remove the moisture boosting glycerine that is produced by the plant oil and water to use in other moisturising products – this is what causes other soaps to be drying. We leave the naturally occurring glycerine in to give our soaps their non-stripping properties. We even super fat our soaps (add extra oil) to ensure our soaps are the most moisturising that they can be.
TL:DR… keep it dry on a well-drained zero-plastic soap holder.
Good question though...
Last year 74,000 people slipped on soap in the shower. Of those, 95% bruised their behind. The blame lies firmly with slippery soaps… OK, we admit it. We totally made that up. But the truth is, soap is slippery stuff – especially when it's left wet. Some soaps harden up pretty-fast - the ones full of toxins and nasties. Pure, natural kind-hearted soap, like ours, squirm, squeal and become slimy if you leave them in water or steamy areas. 
Natural Soap
Our soaps ooze premium plant oils for outstanding cleaning and moisturising powers. Protect those powers by never leaving your soap:
- Sitting in water, Stranded under a dripping tap, or Lurking in a moist, unventilated shower or wet area.
- Make the most of your soap, store on a well-drained soap holder to dry-out. Your soap will thank you for it (your behind will thank you too).
Zero-Plastic Soap Holders
Soap Holder:
Our 100% Australian reclaimed wood soap holder works a treat. Looks great, drains well. The perfect protector boosts your soap to live longer.
Soap Saver:
Here's a super-nifty alternative. Ever tried a Soap Saver Bag? Pop your soap (or leftover soap slivers) in your natural cotton Soap Savers bag and use it as a washcloth. Superb for getting squeaky-clean, smooth, stimulated skin.
Ceramic Soap Holder:
Keep your fave soap high and dry between washes with this Ceramic Soap Holder. A must-have match made in heaven. If it doesn't work for you, it makes a marvellous mini toast rack. 
Soap Tin:
Forget drying-chemically-enhanced-hotel-soap. Hit the road with your favourite soap snug as a bug in this handy Soap Tin. Team it with our superb soaps for a smart and stylish gift – if you can bear to part with it.
Yep, we know, it's highly likely you'll have worked out how to use a soap bar by now. Slow down beautiful - we have 3 little tips:
1. Your soap bar is a cleanser and moisturiser in one (some are exfoliators too). No need for expensive skincare.
2. Get wet. Work up a lovely thick lather. Rub in then rinse well.
3. Store soap in a dry spot to keep enjoying for longer

For facial cleansers - remember when you were a kid and hated getting soap in your eyes? Yep? Well, it's not quite the same thing. There are no chemicals in our cleansers. But, it's still a good idea to avoid contact with your eyes. Simply wet your skin. Rub the bar on your hands to make a rich lather. Massage onto skin in circular directions - first clockwise, then anti-clockwise (it actually makes no difference - massage in any way you like). Wash off. Pat dry.
Sustainability actually matters to us.
As a personal care company, we have a responsibility to be as socially and environmentally responsible as possible. In using our products, our customers can be assured that they are not only using a product that is best for their skin but also what is best for the planet.
We are more than just soap. We are an alternative to plastic. We want to help our customers make simple swaps that really will be gentler on the planet.
We take a different approach to others: A solid conditioner bar for the hair. Natural soap flakes for washing clothes. A shampoo bar for washing your dog. A pink clay bar for the face. They provide simple and easy solutions that minimise waste but don't sacrifice on quality.
Also, because our soaps are completely natural, they are completely biodegradable. We use no petrochemicals or other nasties such as EDTA or Triclosan, which are terrible for the environment and natural ecosystems.
All our soaps are also proudly 100% palm oil free. The palm oil industry has been terribly devastating for orangutans in Malaysia and Indonesia. This is an issue that we are very passionate about. Orangutans are extremely intelligent and beautiful creatures that are worth much more than a cheap and not particularly healthy oil. And we think one of the best ways to help bring about change is to offer real alternatives to palm oil products.
To top it off, we donate 3% of every online sale to the Orangutan Project.
Solid Soaps: Our 100% plastic-free packaging uses PEFC Certified virgin pulp and FDA Certified vegetable inks. Simply throw the packaging in your home compost or kerbside recycling bin.

Liquid Soaps: Elevate your sink game with our refillable glass bottles and bamboo-rimmed liquid soaps. Did you know glass is 97% more recyclable than plastic? While the pump is plastic, we offer Terra Recycling.

Bulk Soaps: Our bulk soaps come naked in blocks of 5 x 100g or 10 x 100g soap bars and are wrapped in a paper bag.

Shipping: Plastic-free and carbon-neutral shipping? Always! Our eco-friendly partnership with Australia Post ensures guilt-free deliveries. Embrace green shipping that cares for our planet!